Welcome to Wrexhamian Lodge
Welcome to the website of the Wrexhamian Lodge No. 6715, a regular Masonic Lodge under the authority of the United Grand Lodge of England. Wrexhamian Lodge takes its Freemasonry seriously but is very well known in the North Wales Province as a friendly Lodge which knows how to put on a good evening and to have a great time.
There is always a heartfelt and warm welcome. The environment is supportive and understanding a great source of fun for all.
Feel free to browse our site if you want to learn more about Freemasonry in general and our Lodge in particular.
Visiting Masons:
Members of other Lodges are always welcome to come along as visitors. Wrexhamian Lodge meet eight times a year at 6:00pm on the Last Friday in January, February, March, April, September, October (Installation 4:00pm start), November, & December.
There is no need to wait for an invitation, just e-mail our Secretary, or use the 'Contact Us' option from the main menu.
We look forward to welcoming you to our Lodge soon.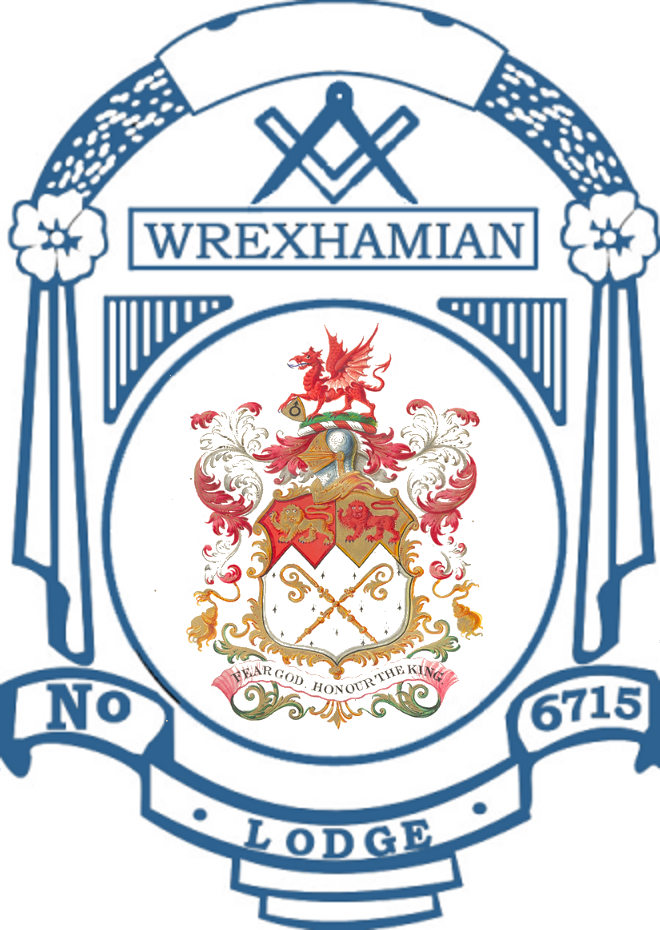 Freemasonry means different things to each of those who join. For some, it's about making new friends and acquaintances. For others it's about being able to help deserving causes – making a contribution to family and society. But for most, it is an enjoyable hobby.
Freemasons are taught to practise charity and to care, not only for their own, but also for the community as a whole – both by charitable giving, and by voluntary efforts and works as individuals. From its earliest days, Freemasonry has been concerned with the care of orphans, the sick and the aged. This work continues today. In addition, large sums are given to national and local charities.